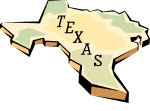 Texas Gift Baskets Delivered for Holidays and All Occasions
Texas Food gift baskets, fruit baskets, care packages, gift boxes and basket gift delivery. Texas gift baskets themes include such occasions as birthday, get well, new baby, thank you, sympathy, housewarming, corporate and personal events.
Texas gift baskets and gifts
include gourmet food, fruit, coffee, tea, chocolates, snacks, cookies and more.
As the saying goes....Everything's bigger in Texas! Even the gift baskets are big in Texas.
Our Texas gift baskets are stuffed with tasty gourmet food snacks to whet any appetite. Adorable Gift Baskets will surprise and delight your friends and loved ones on birthdays, holidays and other celebrations. Each gift basket is designed to create a warm, fuzzy feeling on the inside for your recipients, delighting them with delectable foods, treats and unique gifts they'll never forget.
Keep in mind that gift baskets are no longer limited to just a few types of food snacks. Adorable Gift Baskets offers a vast selection of gift baskets, gifts and care packages in our Web-based catalog, making it easy to find a spectacular gift basket for any gift recipient. No matter what their likes or personality, you'll be able to select a gift to please your everyone on your gift list.
Does your recipient enjoy drinking gourmet coffee while reading the morning paper? Send gift baskets to Texas filled with delightful gourmet coffee and coffee food snacks. Looking for a unique gift for a special friend who enjoys a certain sport or hobby? Try one of our hobby theme gift baskets. If your recipient is trying to watch their diet or sugar intake, we have the perfect sugar free gift baskets and baskets filled with healthy food gifts to accommodate their special needs. If it's the traditional fruit basket or chocolate basket you'd prefer, Adorable Gift Baskets offers a huge selection of fresh fruit, food and fruit and fruit and potted plant baskets. These gift baskets are time-tested classics, always welcome and sure to please anyone for any occasion.
Our Texas gift delivery service provides convenience when you're too busy to go shopping and fight the crowed shopping malls. The advantages of buying gift baskets online are numerous. At Adorable Gift Baskets, you'll be able to click on a gift category or occasion (we have quite a few to choose from) and select from a number of professionally designed gift baskets in all category. Some categories feature page after page of impressive gift baskets ensuring that you can always find something unique and perfect for the occasion.
Adorable Gift Baskets delivers gift baskets and gifts to Texas
for bereavement, sickness, birthdays, new babies, graduation celebrations and all occasions. You'll also find gorgeous gift baskets to send mom and dad on Mother's and Father's Day. Surprise a special friend with a relaxing spa gift basket or a chocolate candy basket. Send balloons or flowers to your sweetheart on Valentine's Day. Or surprise your kids on their birthday with an amusing and entertaining kids gift basket. Our amazing selection of fine gift baskets can help you maintain your gift-giving year round without leaving your computer desk!
Fun Facts About Texas
Did you know that the Pecan Tree is the State Tree of Texas and it can grow between 70 and 100 feet tall? Did you know that the State Sport in Texas is Rodeo? Here are some more fun facts about Texas.
Texas has two State Animals. The Armor-plated Armadillo and the Longhorn.
The State Flower is the Monarch Butterfly.
Dr Pepper was invented in Waco, Texas in 1885.
Texas became the 28th State in 1845. It is nicknamed the Lone Star State.
Friendship is the statès motto.
Texas is home to the famous Dallas Cowboys.
The State Bird is the Mockingbird.
The largest city in Texas is Austin.
Texas is over 267,000 square miles, bigger than New England, New York, Pennsylvania, Ohio, and Illinois all put together.
Famous people from Texas include: Lance Armstrong, Carol Burnett, Gary Busey, Hilary Duff, Farrah Fawcett, Ethan Hawke, Tommy Lee Jones, Janis Joplin, Willie Nelson, Dan Rather, and Barry White.