Bereavement Gifts

Beautiful bereavement gift baskets are a thoughtful way to comfort and nourish the broken-hearted. Find bereavement gift ideas to show support to the grieving during their time of loss.


Champagne Gift Baskets

Send elegant gift baskets professionally designed, filled with premium champagne and delicious gourmet food for your next occasion or holiday. Champagne gift baskets are perfect for celebrating or rewarding.


Chocolate and Sweet Gifts

Satisfy their sweet tooth with our premium chocolate gifts & sweet gift baskets. Find delicious chocolate gift baskets, gourmet chocolates gifts and sweet gifts for the chocolate lovers on your gift list.

Gift Towers 10% Off

Send one-of-a-kind gift towers, stacked high, filled with gourmet food, chocolates, cookies, candy and delicious snacks ready to ship today. Generously filled with premium treats, our famous gift towers always rise to the occasion.

Last Minute Gifts

Same day gifts that can be delivered within 24 hours or less, Monday through Saturday. Select from gifts of fruit, gourmet food, chocolates, fresh flowers & plants, balloons plus a large selection of wine and champagne gifts. Perfect last minute gifts to send.


Wine Gift Baskets

Send a wine basket that will knock their socks off. Cheese and wine, fruit and wine, delicious gourmet food and wine gifts ready for delivery. Offering an extensive collection of wine baskets for all occasions and budgets.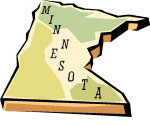 Gift Baskets Delivered to MN for Holidays and Occasions
Gift baskets themes include such occasions as birthday, get well, new baby, thank you, sympathy, housewarming, corporate and personal events. Gift baskets can contain products such as gourmet food, fruit, coffee, tea, chocolates, snacks, cookies.

Send gift baskets, gifts, care packages, food, fruit and presents to MN. Shop online for unique gifts for holidays, birthdays and all occasions.

Shine like the star of gift-giving when the next holiday or occasion rolls around with a stunning gift basket by Adorable Gift Baskets sent to MN. We can help you secure that wonderful gift you've been dreaming of for a friend, relative or even your boss!

Our beautiful gift baskets delivered to your Minnesota loved one's door blend a variety of delectable snacks such as desserts and appetizers with creative gifts for all ages. Impress your boss or co-workers with an amazing sent gift basket to Minnesota overflowing with all the treats that delight them the most. Select a gift basket to send to MN featuring a sports theme for men or a pamper spa gift for women.

Adorable Gift Baskets also makes it easy to send gift baskets to Minnesota loved ones who enjoy reading, gardening or cooking. Look for specialty food item gift baskets delivered to MN such as Italian food baskets with tasty cooking ingredients including pastas, marinara sauces and savory bread sticks. These are filled to the brim with everything your friend will need to prepare an Italian-style meal. For the health nut, try our Minnesota gift delivery of health food baskets, lavished with low carb snacks, healthy soup mix and other tasty goodies to enjoy without an ounce of guilt!

Send gift baskets to MN to anyone that loves to snack on fruit. Our cool, juicy baskets of fresh fruit make the perfect gift for those hot summer days. Give a fruit basket for a birthday or surprise an elderly loved one with a thoughtful retirement gift. Fruit gift baskets delivered to MN are also perfect for office parties, as a sympathy gift or any family holiday gathering.

Whatever the occasion, our adorable gift baskets you send to Minnesota are sure to melt the heart of your recipient. With our simple Minnesota gift delivery process, you can have gifts and care packages delivered to their door with just the click of a mouse. Your gift buying can be completed in just moments...but your friends won't mind a bit once they indulge in all their basket treats!
Interesting Facts About Minnesota
Minnesota was the granted statehood May 11, 1858.
The state flag was instituted in 1893.
The capital of Minnesota is Saint Paul.
Minnesotaís official gemstone is Lake Superior Agate.
Minnesotaís official flower is the Pink and White Lady Slipper.
Minnesotaís official bird is the Common Loon.
Minnesotaís official tree is the Red Pine.
Minnesotaís official butterfly is the Monarch Butterfly.
Minnesotaís official mushroom is the Morel.
Minnesotaís official muffin is Blueberry.
Minnesotaís official drink is milk.
Minnesotaís official fish is the Walleye Pike.
Minnesotaís official grain is Wild Rice.
There are 87 counties in the state of Minnesota.
Minnesotaís state motto is ìThe star of the northî.
Minnesotaís nickname is ìThe North Star Stateî.
The largest urban sculpture garden in the United States is the Minneapolis Sculpture Garden.
In 1912, the first Better Business Bureau of the US was founded in Minneapolis.
Adorable Gift Baskets, LLC - Registered Trademark - 2000-2014 All Rights Reserved