Bereavement Gifts

Beautiful bereavement gift baskets are a thoughtful way to comfort and nourish the broken-hearted. Find bereavement gift ideas to show support to the grieving during their time of loss.


Champagne Gift Baskets

Send elegant gift baskets professionally designed, filled with premium champagne and delicious gourmet food for your next occasion or holiday. Champagne gift baskets are perfect for celebrating or rewarding.


Chocolate and Sweet Gifts

Satisfy their sweet tooth with our premium chocolate gifts & sweet gift baskets. Find delicious chocolate gift baskets, gourmet chocolates gifts and sweet gifts for the chocolate lovers on your gift list.

Gift Towers 10% Off

Send one-of-a-kind gift towers, stacked high, filled with gourmet food, chocolates, cookies, candy and delicious snacks ready to ship today. Generously filled with premium treats, our famous gift towers always rise to the occasion.

Last Minute Gifts

Same day gifts that can be delivered within 24 hours or less, Monday through Saturday. Select from gifts of fruit, gourmet food, chocolates, fresh flowers & plants, balloons plus a large selection of wine and champagne gifts. Perfect last minute gifts to send.


Wine Gift Baskets

Send a wine basket that will knock their socks off. Cheese and wine, fruit and wine, delicious gourmet food and wine gifts ready for delivery. Offering an extensive collection of wine baskets for all occasions and budgets.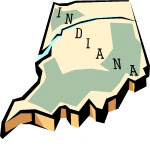 Indiana Gift Basket Delivery
Send Presents, Gifts, Flowers, Balloons, Fruit Baskets and Gourmet Food ti Indiana

When there's a special occasion for a friend or loved one that lives in Indiana, you'll want to give the very best. Our ambrosial gift baskets sent to Indiana can bring cheer like no other gift. Indiana gift baskets present the opportunity for you to shine during occasions such as birthdays and anniversaries...or even during the holidays.

Why are IN gift baskets so fantastic? Adorable Gift Baskets offers fast, efficient Indiana gift delivery to your loved oneís doorstep. Our IN gift baskets are packaged with "TLC" and provide a variety of gift choices to delight any friend, no matter what their food preferences. Does your friend love to indulge in salty snacks while enjoying their favorite sports games on television? Try a sports gift basket delivered to Indiana, filled with salty treats such as chips, nuts and flavorful snack mix.

Looking for a unique way to send your best wishes? Adorable Gift Baskets selection of fine upscale corporate gifts and personal gift baskets is designed to make a great impression on any occasion.

Has your relative always been the type to sip tea or coffee during a cold winter's day? Our tea and gourmet coffee gift baskets sent to IN are sure to warm their heart. Choose from our IN gift baskets with only tea or coffee, or a blend of both. There are also specialty spa and tea baskets to maximize their enjoyment. Some tea gift baskets come with a lovely teapot or teacup. Some are enhanced with books, cookies, herbal teas or crackers. With our vast selection of gift baskets delivered to IN, you'll easily find one for any coffee or tea lover.

For the loved one who loves to munch on tasty varieties of foods, try our gourmet food gift baskets sent to Indiana. Our gourmet food gift baskets feature a variety of mouth-watering foods. From smoked salmon to salami, Wisconsin cheese and sausage, you'll find various gift baskets with fine gourmet snack meats and treat to make your loved one's day. Many of our food baskets are complemented with pasta, crackers and cookies along with spreads and olives to make a quick, light meal.

Indiana gourmet gift basket delivery can also help make a new business client happy. You'll find that many of our IN gift baskets have a luxurious, corporate touch to represent your professionalism to clients and business associates. Whatever the gift need, you'll enjoy browsing our giftbasket website to find Indiana gift baskets for every special occasion.
Fun Facts About Indiana
Indiana was the 19th state to be granted statehood; Dec. 11, 1816
The state flag was instituted in 1917.
The capital of Indiana is Indianapolis.
Indianaís official flower is the Peony.
Indianaís official bird is the Cardinal.
Indianaís official tree is the Tulip Tree.
Indianaís official stone is Limestone.
Indianaís official river is the Wabash River.
There are 92 counties in the state of Indiana.
Indianaís state motto is ìThe Crossroads of America.î
Indianaís nickname is ìThe Hoosier Stateî.
Adorable Gift Baskets, LLC - Registered Trademark - 2000-2014 All Rights Reserved